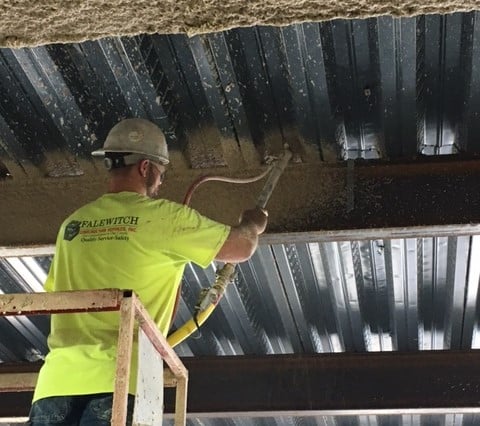 Spray Fireproofing
Our spray-applied fireproofing solutions are designed to cover a full range of concealed projects. Spray fireproofing protects commercial buildings and hospitals with:
Fire-resistant insulation for steel and metal
Prevention of structural collapse
Ability to safely egress occupants in fire emergencies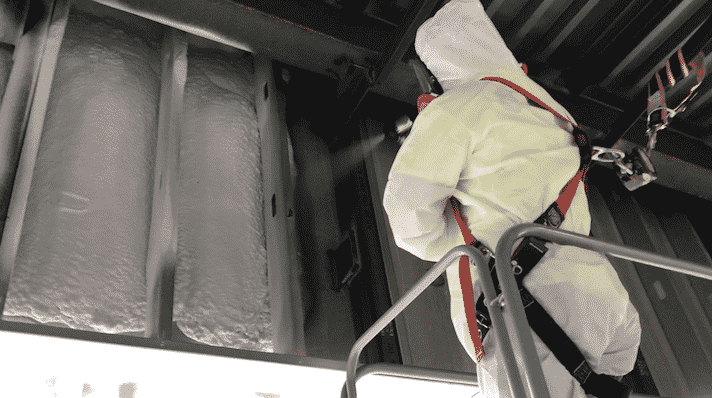 Spray Polyurethane Foam
Spray Polyurethane Foam is a thermal spray-applied solution for efficient air, water, and vapor control. SPF provides commercial buildings with:
Continuous insulation
Seamless air barrier system
Energy efficiency
Structural strength
Protection against mold, condensation and deterioration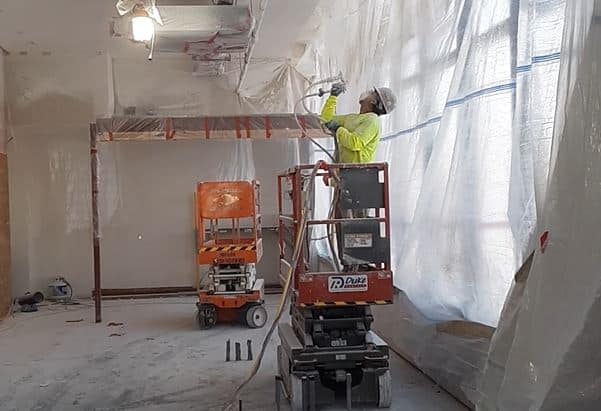 Acoustical Spray Treatments
Our high-quality Acoustical Spray Treatments are durable solutions for sound absorption, noise reduction and thermal insulation paired with seamless architectural design. At Falewitch Construction Services we use these effective, high-quality products: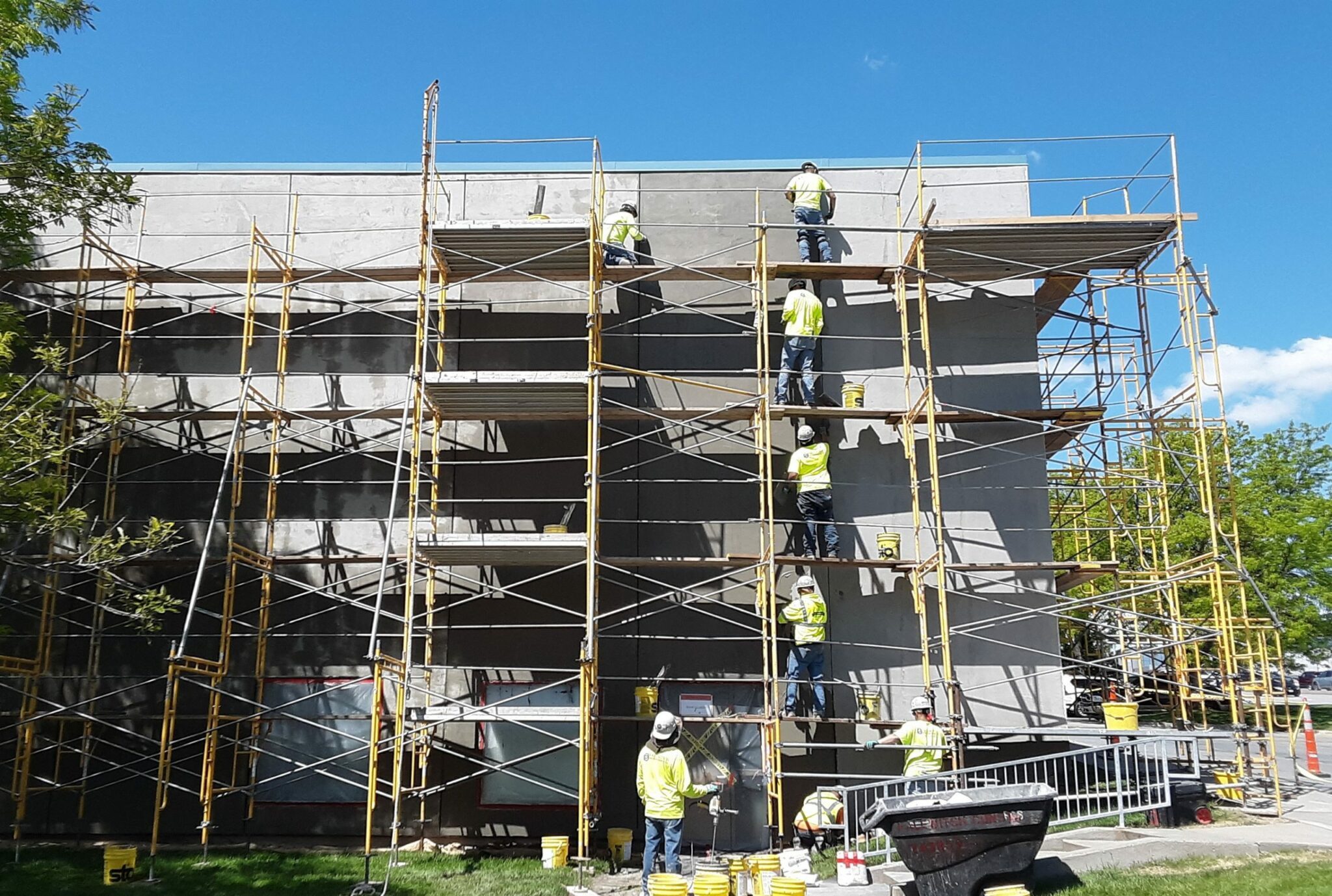 Exterior Insulation Finishing Systems
Designed for thermal performance and energy efficiency, Exterior Insulation Finishing Systems provide commercial builds with:
Moisture control
Fire Safety
Sustainability
Exterior Cladding System
Unique aesthetic design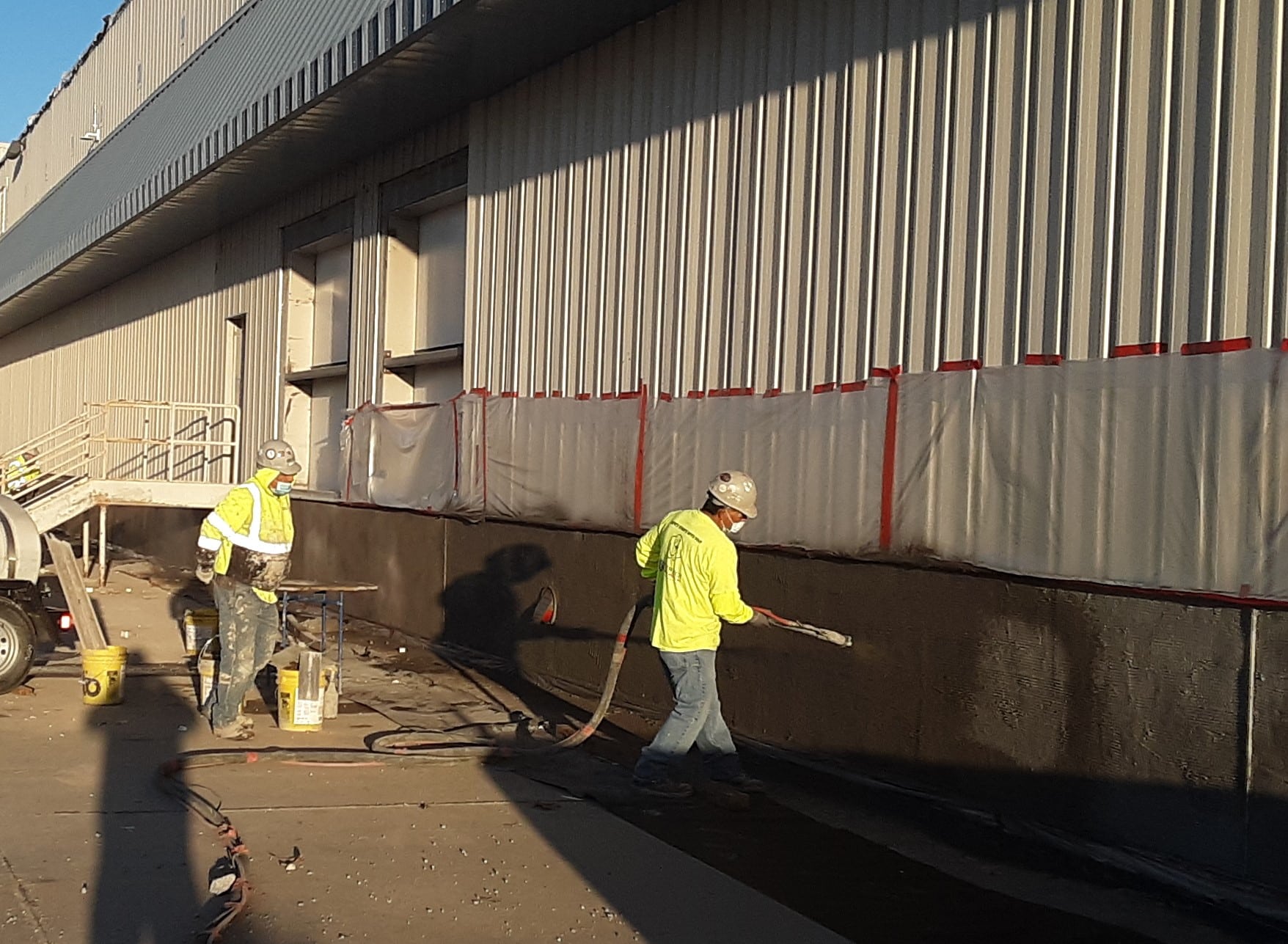 Stucco
Stucco is a traditional, resilient type of finish that can be applied with a wide variety of styles. Stucco is preferable for its:
Durability
Moisture protection
High-performance design styles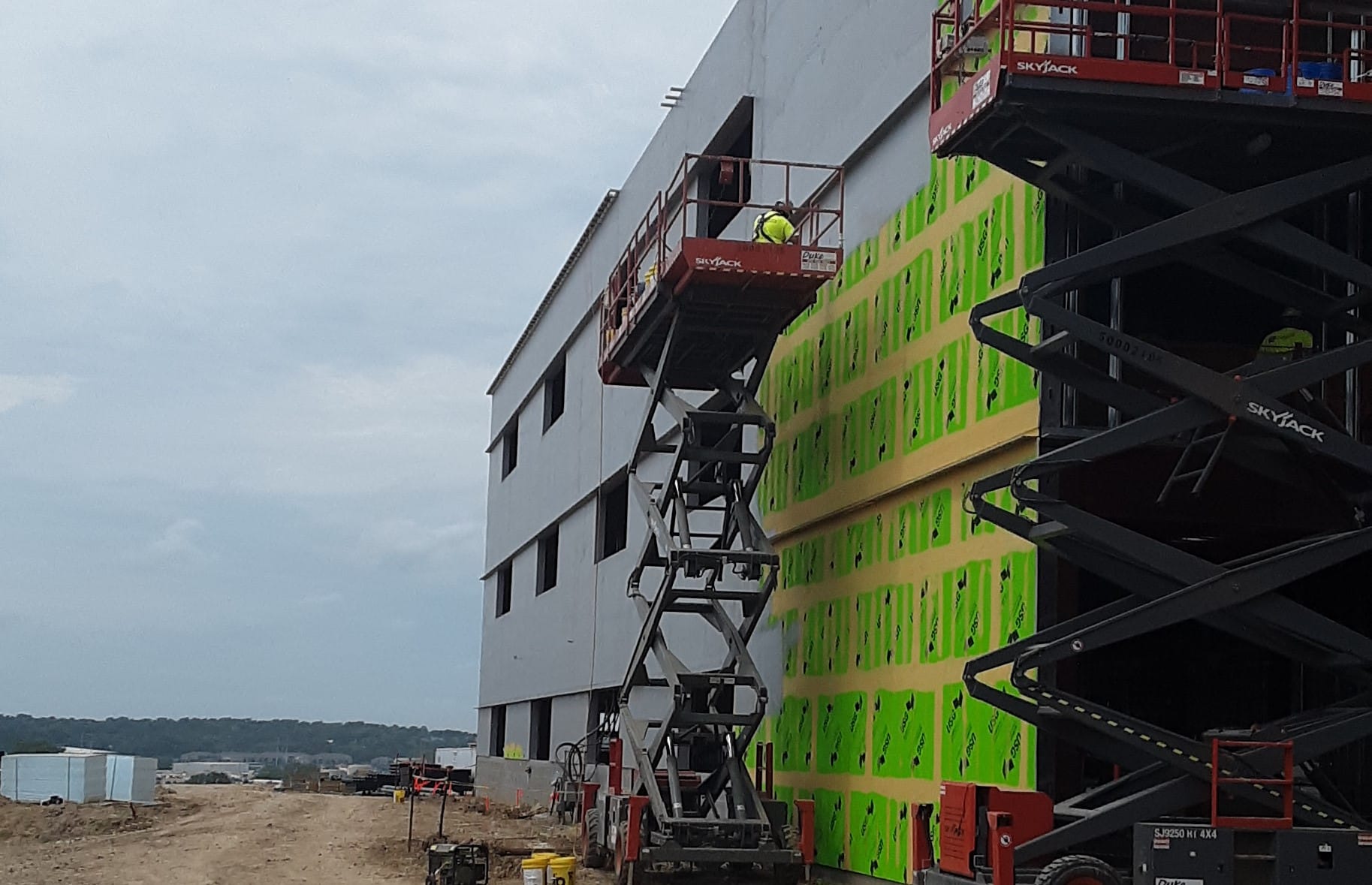 Weather Barriers
Our superior weather barriers are essential for commercial projects that require seamless protection against the elements. They prevent moisture and wind from passing through critical areas that are vulnerable to deterioration.
Reach Out To Us For An Estimate
Our Wet Division experts will complete your Stucco, SPF or EIFS project safely, on time and within budget. Reach out to our Chief Estimator to learn more about our services and receive an estimate.